TRIAL SCHEDULED FOR SEPTEMBER 4, 2012 -

CANCELLED
Plea bargain accepted 8/30/2012
1 year probation; to be terminated at 6 months if all requirements met:
- Letters of apology to police officers
- Anger Management Class
- Court fees
- Stay out of trouble
Ledger news article:
http://www.theledger.com/article/201208 ... ting&tc=ar
Probation terminated 2-28-2013
------------------------------------------------------------------------------------------------------------------------------------------------------------------------------------------------
Case synopsis
:
Atheist of Florida President

JOHN KIEFFER

was arrested on charges related to his nonparticipation in a Christian prayer ritual conducted

BEFORE

a Polk County School Board meeting was called to order.

Instead of participating in the prayer ritual

BEFORE

the meeting had officially started, John, who was wearing a "ONE NATION INDIVISIBLE"

ATHEISTS OF FLORIDA

t-shirt, walked around, took photos documenting the Christian ritual and talked to another attendee in reference to the photo taking.


John wearing the

ATHEISTS OF FLORIDA

shirt.


As of 4/17/2012, two of the three charges were "Nolle Prosequi" (dropped, see below); but John still faces up to 1 year in jail if convicted on the remaining charge.
So what was the cause for arrest?
The "crime" (continuing to converse in a normal voice while taking a few pictures) occurred
BEFORE
the school board meeting was officially gavelled/called to order. This is peaceful behavior that any law-abiding citizen should feel free to exercise.
WHY
are the prayer rituals (which are exclusively Christian/Protestant/evangelical) done
PRIOR
to the
official
start of the meeting? The school board had earlier in the month implemented this strategy to get around existing church/state separation case law in order
TO AVOID A LAWSUIT
from the Freedom From Religion Foundation (FFRF). The illusion and confusion that the school board created was
to make it appear
that the meeting had already begun but yet claim, if sued, that these Christian prayers were not part of the meeting.
So what is the result of this illusion and confusion? For the public at large--most of those in the school board auditorium--the result is that they would naturally imagine the meeting had started. Who would see through the charade? Who could? The school board members, obviously.
The potential sentence:
1 year
(maximum incarceration if convicted)[/list]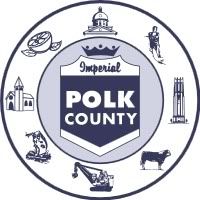 IMPERIAL
POLK COUNTY, FLORIDA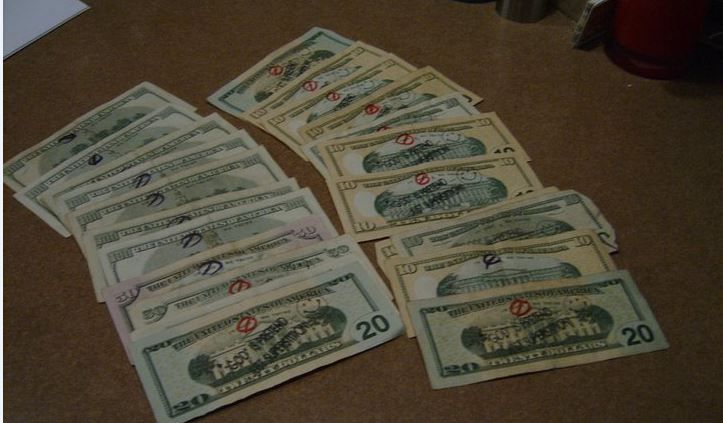 Feb. 22, 2011 -- This is a pic of the $1000 "atheist" cash just prior to it being used to bail Kieffer out of jail (courtesy EllenBeth Wachs)
----------------------------------------------------------------------------------------------------------------------------------------------------------
Charges, status, potential fines and/or prison sentences if convicted:
FL Statute, Description & Penalties:

(

DROPPED

) 877.03 ...

DISORDERLY CONDUCT

: 2nd deg. misdemeanor; $500 max. fine; 60 days max imprisonment

(

DROPPED

) 871.01 ...

DISTURBING SCHOOL, RELIGIOUS, OR LAWFUL ASSEMBLY*

: 2nd deg. misdemeanor; $500 max. fine; 60 days max. imprisonment

843.02 ...

RESISTING ARREST WITHOUT VIOLENCE

: 1st degree misdemeanor; $1000 max. fine;

1 year max. imprisonment

* FL Statute

871.01

states: "Whoever willfully interrupts or disturbs any school or any assembly of people met for the worship of God or for any lawful purpose commits a misdemeanor of the second degree."

The Disorderly Conduct (877.03) and Disturbing Assemby (871.01) charges were

NOLLE PROSEQUI

* (dropped) by the prosecutor on 4/17/2012.

*

NOLLE PROSEQUI

n. Latin for "we shall no longer prosecute," which is a declaration made to the judge by a prosecutor in a criminal case either before or during trial, meaning

the case against the defendant is being dropped

. The statement is an admission that the charges cannot be proved, that evidence has demonstrated either innocence or a fatal flaw in the prosecution's claim, or the district attorney has become convinced the accused is innocent.

Ref:

http://legal-dictionary.thefreedictiona ... e+prosequi
John Kieffer's latest scheduled court proceedings
All proceedings at the Imperial Polk County Courthouse (Florida 10th Judicial Circuit) in Bartow, Florida.
August 9, 2011 ... Hearing for Motion to Dismiss; motion to dismiss denied; trial/jury selection set for November 7

October 26, 2011 ... Defense Attorney replaced; defense request for continuance approved; trial set for January 5

December 15, 2011 ... Mandatory Docket Call; Assistant State Attorney (prosecutor) request for continuance approved; January 5 trial postponed

January 19, 2012 ... Pretrial Conference, Assistant State Attorney (prosecutor) request for continuance approved

February 23, 2012 ... Pretrial Conference

March 30, 2012 ... Prosecution requested hearing;

Motion in Limine

* (see below for explanation & why prosecutor asked for it)

April 17, 2012 ... Two charges (Disorderly Conduct; Disrupting Lawful Assembly) Nolle Prosequi (DROPPED)

April 17 (continued) ... Original charge of 2/22/2011, Resisting Arrest w/o Violence, filed/amended

April 17 (continued) ... Prosecution requested hearing; Prosecution Motion to Quash subpoenas of witnesses (school board members), judge grants motion

April 19, 2012 ... Mandatory Docket Call for scheduled trial April 23, 2012; Defense motion to recuse judge

April 20, 2012 ... Order of Recusal; new judge assigned

April 23, 2012 ... Trial (scheduled April 23-26, 2012) postponed

April 24, 2012 ... Pretrial conference and Hearing scheduled for May 31, 2012

May 31, 2012 ... Pretrial conference; amended information filed; motions filed

July 5, 2012 .. Pretrial conference; scheduled Mandatory Docket Call - Aug. 30;

Trial - Sept. 4, 2012

Online docket info:

https://www2.myfloridacounty.com/ccm/?county=53
*
Motion in Limine
...
A "

Motion in Limine

" requests that the judge rule that certain evidence

MAY NOT

be introduced in trial. A Motion in Limine generally addresses issues which would be

prejudicial for the jury

to hear in open court

.



Noteworthy is that usually the Motion in Limine is a

defense

tool. In this case, however, it is the

prosecutor

, Assistant State Attorney Brad Copley, who had asked for this hearing

to limit

what John's defense attorney could introduce in trial.

Among the items listed, the prosecutor, ASA Copley, demanded that John's military service and/or combat duty

NOT

be mentioned to the jury
(John served honorably in the US Army from 1968-1990 as an infantry officer, including infantry combat duty during the Vietnam War ...

John's military bio & some of his Vietnam pics

)
------------------------------------------------------------------------------------------------------------------------------------------
BACKGROUND INFORMATION
22 February 2011
Bartow, Fla.
– In front of a packed audience, Atheists of Florida officer, John Kieffer, President, was arrested by City of Bartow police officers. Kieffer had been taking photos and speaking to another attendee in the front area of the room when a local area pastor stepped up to conduct a Christian prayer
prior
to the official start of the school board meeting.
Why prior to the meeting?
The practice of conducting the prayer ritual
just prior
to calling the meeting to order resulted from a letter to the school board from the Freedom From Religion Foundation (FFRF). They asserted that the school board's Christian prayer rituals conducted during meetings was unconstitutional and that continuing the practice would place the board at risk of a lawsuit. In order to avoid an expensive court battle, the school board adopted a new protocol in
an attempt to continue

sectarian

prayers by having them performed just before the official start of the meeting
. This tactic
allowed the meeting

to appear

, in practice, to start with a Christian prayer
while simultaneously maintaining that "technically" the meeting had not yet officially started. The first of such pre-board meeting prayer rituals occurred on February 8, 2011. Tuesday (2/22/2011) represented the board's second time conducting such pre-meeting prayer ritual.
What happened:
With the audience seated and board members and staff positioned at their official seats at the dais
and

without

calling the meeting to order
, the chair of the school board, Kay Fields, invited a pastor, Alex Harper (who is incidentally her own church pastor), to the speaker's podium, introduced him and ordered everyone in the room to stand for prayer. During this prayer ritual, Kieffer continued his conversation, already in progress, and took photos of board members, the pastor and of each other.
However, when the prayer ended, it was school board member, Frank O'Reilly, who verbally attacked Kieffer. O'Reilly scolded Kieffer for being disrespectful to the prayer being offered by the preacher. At this point, several people in the audience began to loudly berate and curse at the atheists. Kieffer asked: "Has the meeting been called to order?"
Arrest as a tool of intimidation:
Within seconds, City of Bartow police officers physically engaged and subdued Kieffer. Kieffer was wearing the organization's shirt, which depicted an American Flag inscribed with the words "ONE NATION INDIVISIBLE" and "ATHEISTS OF FLORIDA."
Kieffer was handcuffed, removed from the meeting room by two police officers and charged with resisting arrest and disorderly conduct. He was released on bail early morning of the following day.
Polk County School Board auditorium with school board members seated.
Left to Right: Wes Bridges (Board Atty), Frank O'Reilly, Lori Cunningham, Hazel Sellers, Kay Fields (Chair), Dick Mullenax, Debra Wright, Tim Harris, Sherrie Nickell (Supt.)

Below is a photo that
John Kieffer
took
BEFORE

the meeting was called to order
.
John Kieffer took this photo of Alex Harper saying a Christian prayer,

BEFORE

meeting called to order.
Polk School Board Chairperson Kay Fields identified Harper as the Senior Pastor of the

First Baptist Institutional Church

in Lakeland.
Chairperson Fields is a member of Harper's church.
Harper closed his prayer with:
"

We ask it in the precious, loving and master's name of Jesus the Christ

."

Board members and audience responded loudly with
John was siezed by police and arrested within seconds after the pastor had finished his prayer along with the school board members and audience saying "Amen." All
BEFORE
the school board meeting was called to order.
Apparently, according to these government officials/police, Christian religious speech is privileged, permitted & protected BEFORE a government meeting is called to order but photography speech by atheists is prohibited, warrants trespass action for one; and, in John's case, it was a criminal act warranting arrest, incarceration in the Polk County jail until bail could be arranged, and a trial, which may result in a year in prison if he is convicted.
Further, the religious dimension, privilege and interest in John's misdemeanor case is apparent given that it is being prosecuted not by one of the State Attorney's usual misdemeanor atttorneys, who are newer and less experienced, but by the State Attorney's most experienced, high-profile felony prosecutor, who is being assisted by another top felony prosecutor who also handles appeal cases for the State Attorney.
.